How to Convert Outlook to TIFF
Universal Document Converter can help saving the Outlook email messages in the TIFF format. There is a wide selection of settings available for output TIFF files, including color depth, anti-aliasing and multipage format settings.
On this page:
To make sure your email correspondence is protected from illegal use you can place a watermark on the Outlook email messages. Here is the instruction:
Open the message and click Print
Select Universal Document Converter from the list of printers and click Properties
Go to Watermark and select Text label or Picture depending on your preferences
Click OK to convert your Outlook message to TIFF.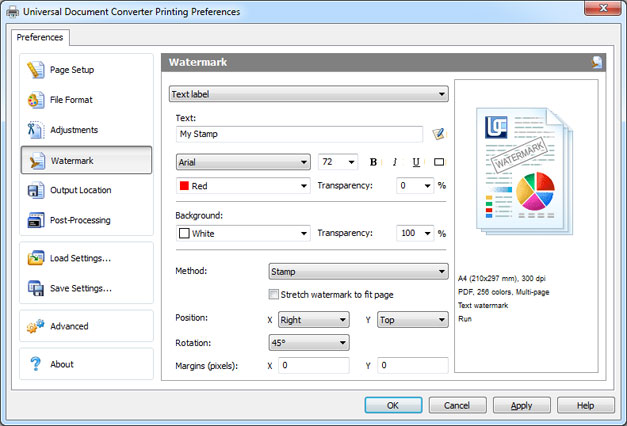 Software developers can make use of the existing resources available with Universal Document Converter. Developers can enable automatic Outlook to TIFF conversion to be used in other similar projects and applications.
Take a look at the examples of Outlook to TIFF for different programming languages.
Related conversion tutorials: