fCoder Releases Print Conductor 7.0 with 7 New Features for Streamlined Batch Printing
We are proud to announce a huge update 7.0 for one of our flagship products Print Conductor. With new visually appealing looks and faster processing core, the program got more features for effective batch printing of PDFs, Word documents, texts, images, drawings, and many other filetypes.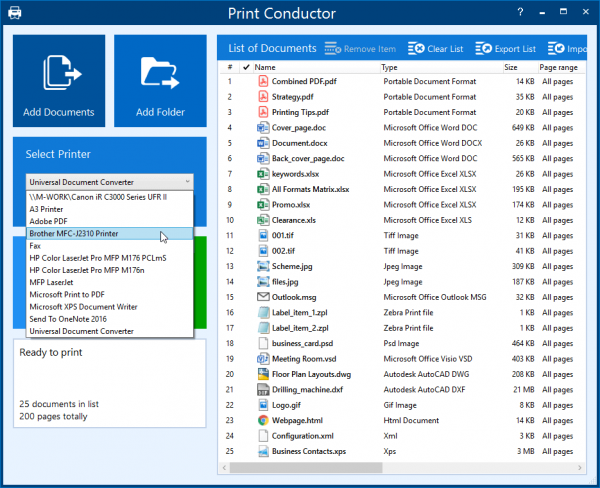 Did you know?
Universal Document Converter meets "Universal Document Printer" – Print Conductor! You can use both programs together. Just select Universal Document Converter as a virtual printer on Print Conductor's main window. This way, you can batch convert a series of documents, images, spreadsheets, or other filetypes to output PDF, JPG, PNG, TIFF, or another file format supported by UDC.
Ultimately, the new Print Conductor has received seven new significant features. Here are only some of them.
Printing an entire list of files in 100% correct order
It is now possible to send a series of files to printer/plotter as a single batch. The new single print job mode switches the processing of all files as a single batch. That means two things:
The order of the documents is always as needed. Your files will be printed in the order you've set, and the Windows system won't have any chance to mix up your print queue;
Documents from multiple users don't get mixed. Your series of PDF documents sent to the printer doesn't get mixed with documents sent by other employees to the same printer.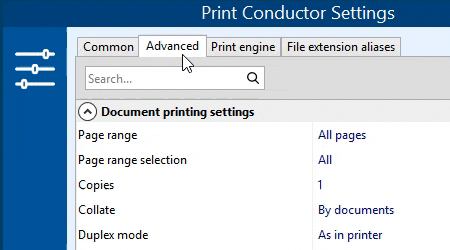 Ability to print multiple pages per sheet
The new Print Conductor offers a built-in way to print two or more pages on one sheet of paper. Easy configuration controls will help you set up everything just as needed: the number of pages, pagination, gaps between them, and more.
Ability to add an adjustable text watermark
We've refined our watermark feature so that now you can add page numbers, custom text, or source file metadata onto document pages before bulk printing starts.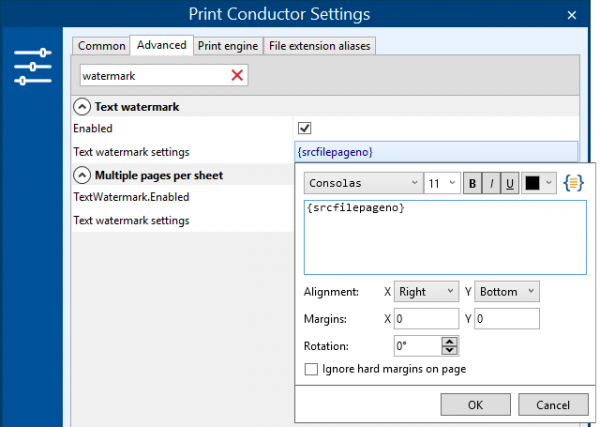 See all other features of version 7.0 →