JPEG
The fields below are used to configure this format.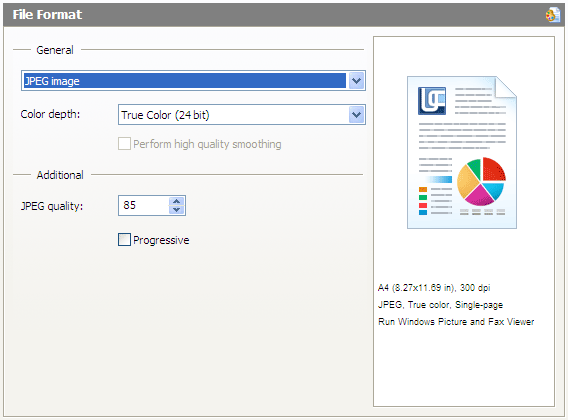 General Settings
Color Depth. Sets the output files' color option: 256 colors (8-bit), True Color (24-bit).
High-Quality Dithering. Used to reduce stepwise rendering when representing images at lower bit depths. The functionality is unavailable for this format.
Additional Settings
JPEG Quality. Output file quality (between 0 and 100 percent). The greater the value in this field, the higher the image quality and the larger the resulting file.
Progressive. Creates "progressive" images displayed as a sequence of rescans. This functionality shows lower-resolution representations of an image while it is loading (useful for the Internet).